Frost monitor MINI 340
Propane gas operation, with thermal fuse, heating power 340 watts, CE approved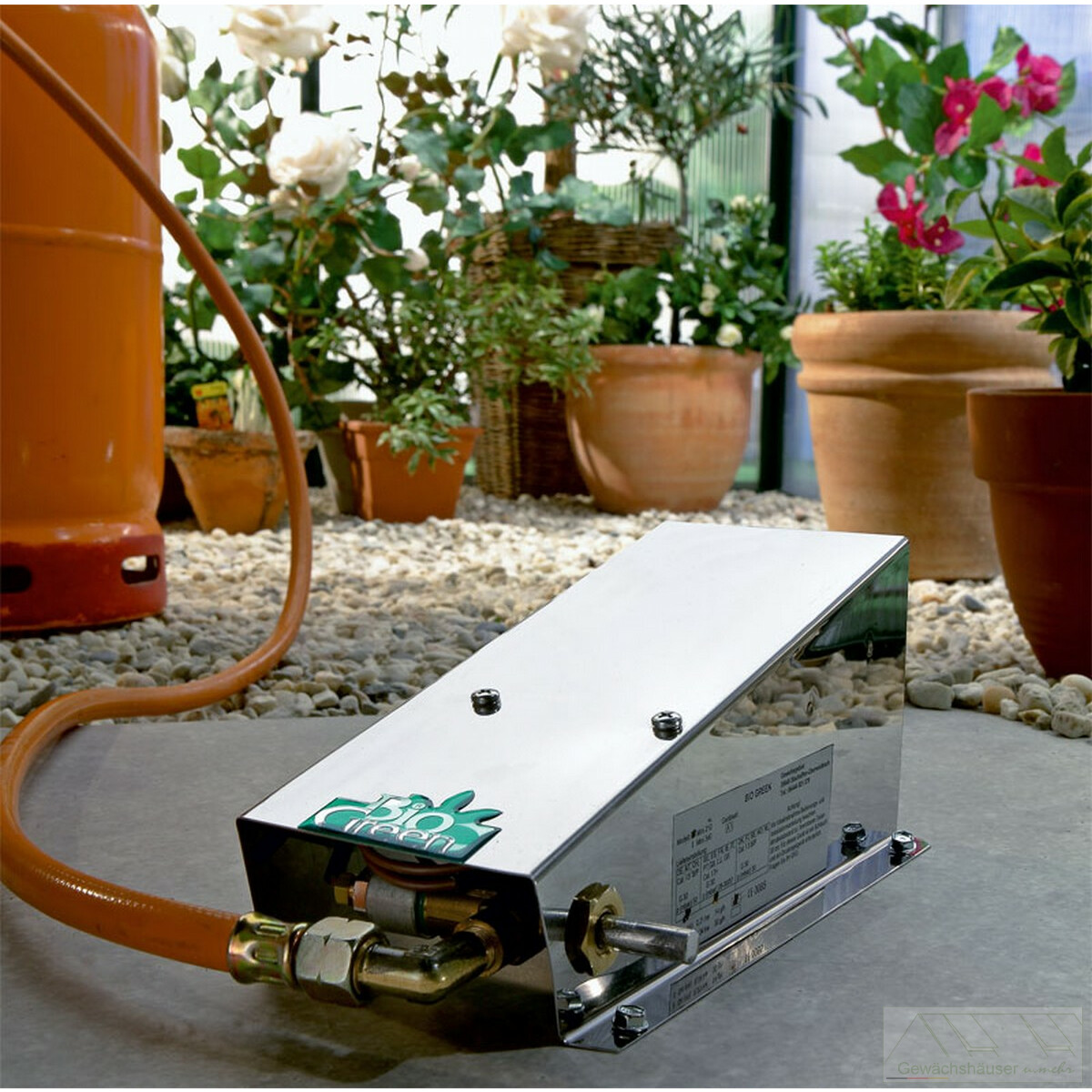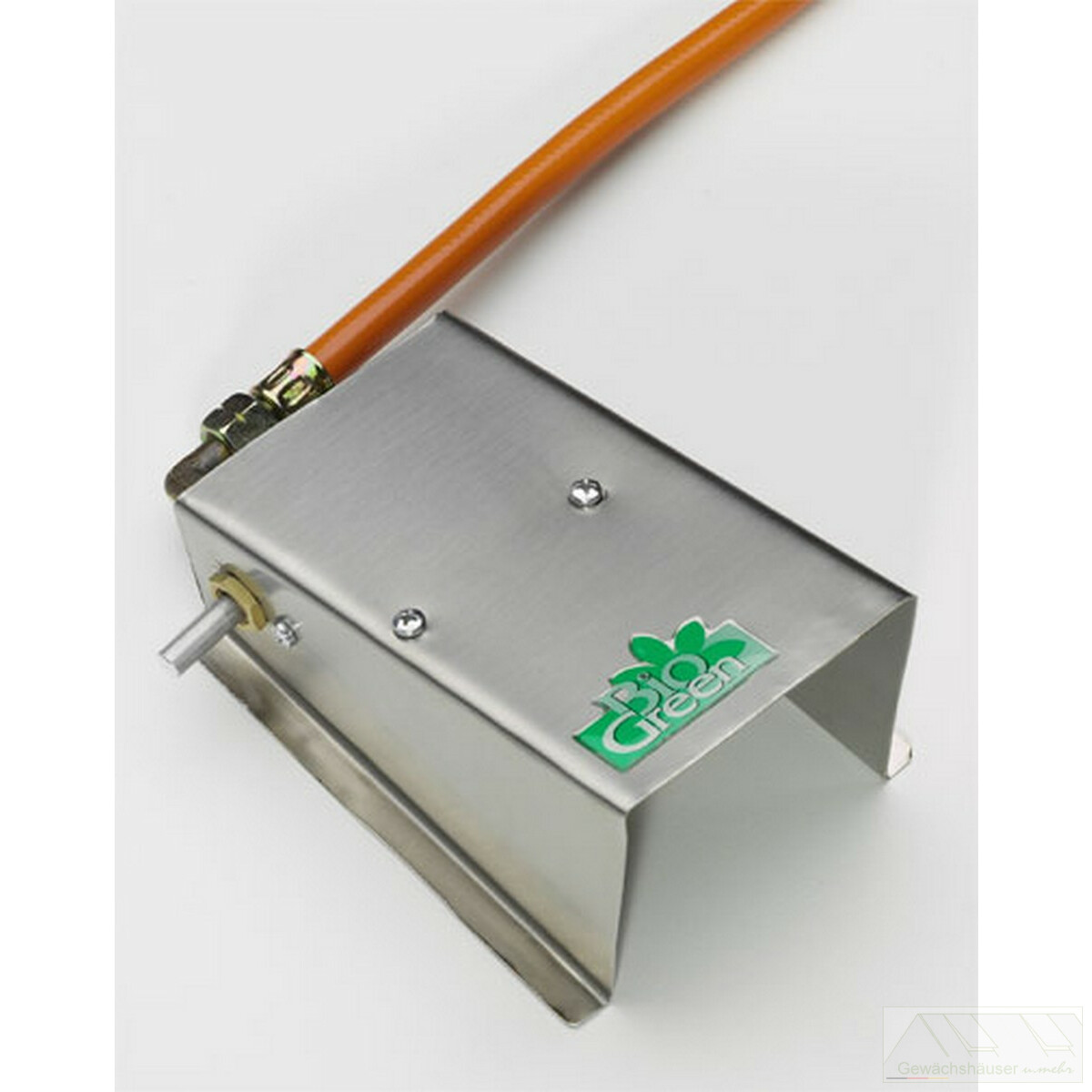 Shipping weight: 1,40 Kg
Product weight: 1,40 Kg
#custom.breite#: 12 cm
#custom.hoehe#: 9 cm
#custom.laenge#: 19 cm
Frostguard 340
The Bio Green frost monitor uses a small, thermally protected gas flame that generates both heat and Co². Both are needed for healthy plant growth. The device is operated with a 5 kg or 11 kg propane cylinder. The thermal fuse ensures maximum safety during operation and prevents the escape of unburned gas.
Heating without electricity
Economical and efficient
In addition to the usual electrically operated heating systems, there are a variety of alternative heating methods to create an ideal indoor climate in the greenhouse. These heaters offer againstThe electrical some advantages that should be considered when choosing the heater. So are not electrically powered radiators regardless of power connections, flexible, just as efficient and economical. The Bio Green heating systems also offer high quality, easy operation and a very high safety standard. It does not matter if you opt for a gas powered system, a catalytic heater or a heating system powered by paraffin oil. In any case, the demanding gardener receives a high-quality product that meets the high expectations.
for propane gas operation with 5 or 11 kg gas cylinders,
with thermal fuse,
Heating power 340 watts,
Gas consumption 27 g / h
Dimensions: 9 x 12 x 19 cm (HxWxD),
Gas consumption 27 g / h,
Ready for connection with hose and pressure regulator,
Stainless steel case,
CE approved