Greenhouse Hobby L
Construction of hot-dip galvanized metal profiles, glazing with 4 mm thick peal glass, K-value 6.0, external dimensions approx. 247 x 300/450/600 x 202 cm (W x L x H), area 7,40 / 11,10 / 14,80 m², with 1 - 3 roof windows with automatic opener, sliding door approx. 0.62 x 1.69 m (W x H), delivery in kit.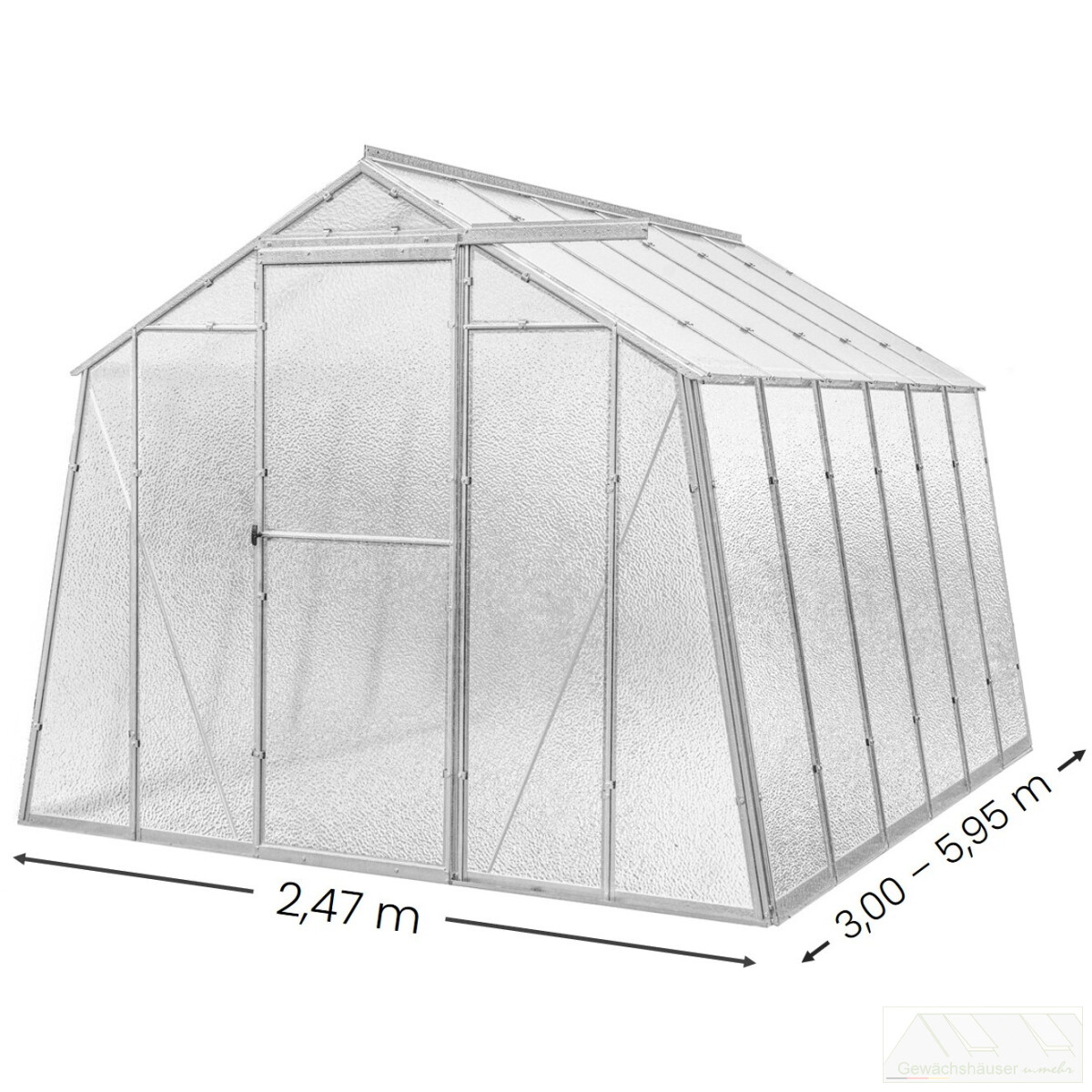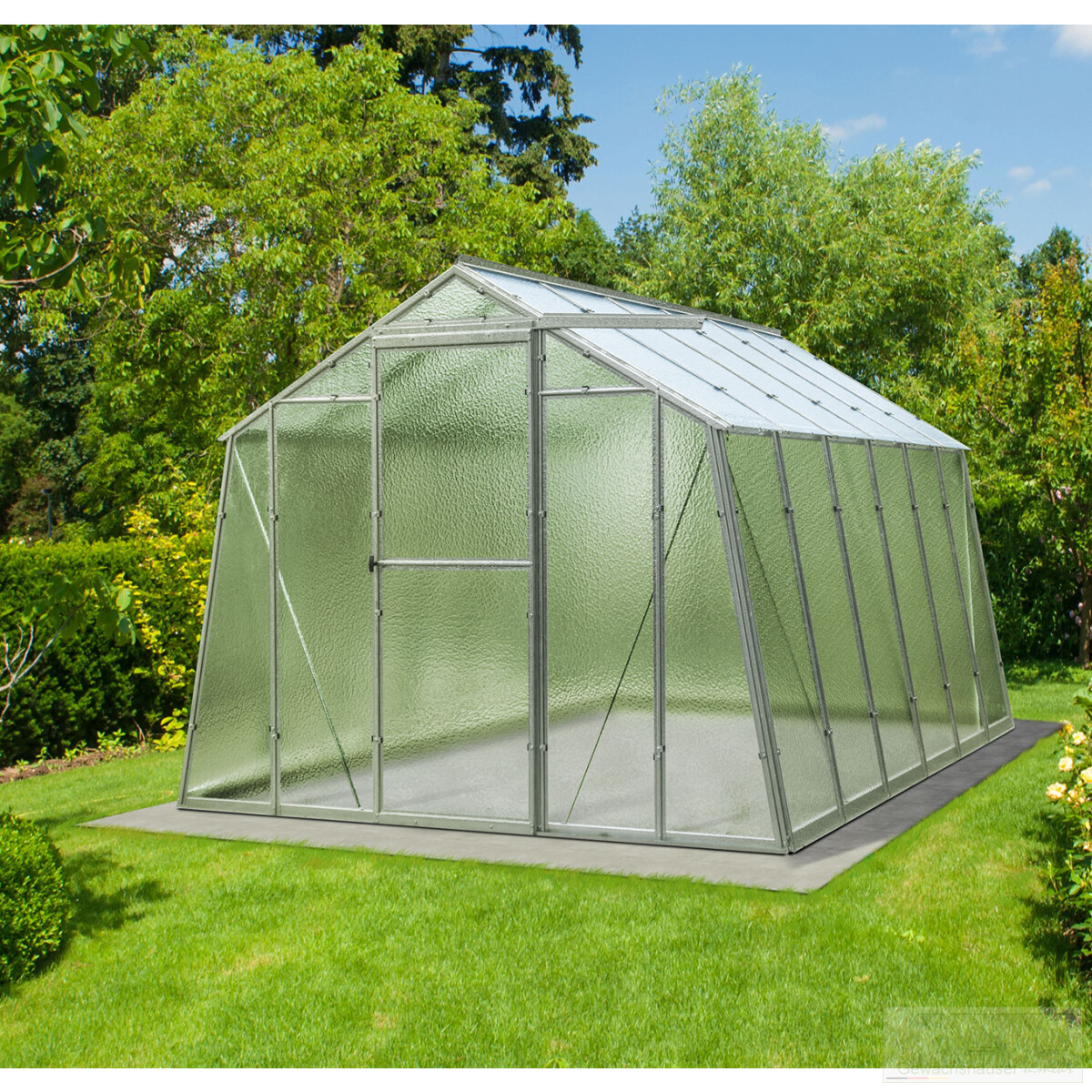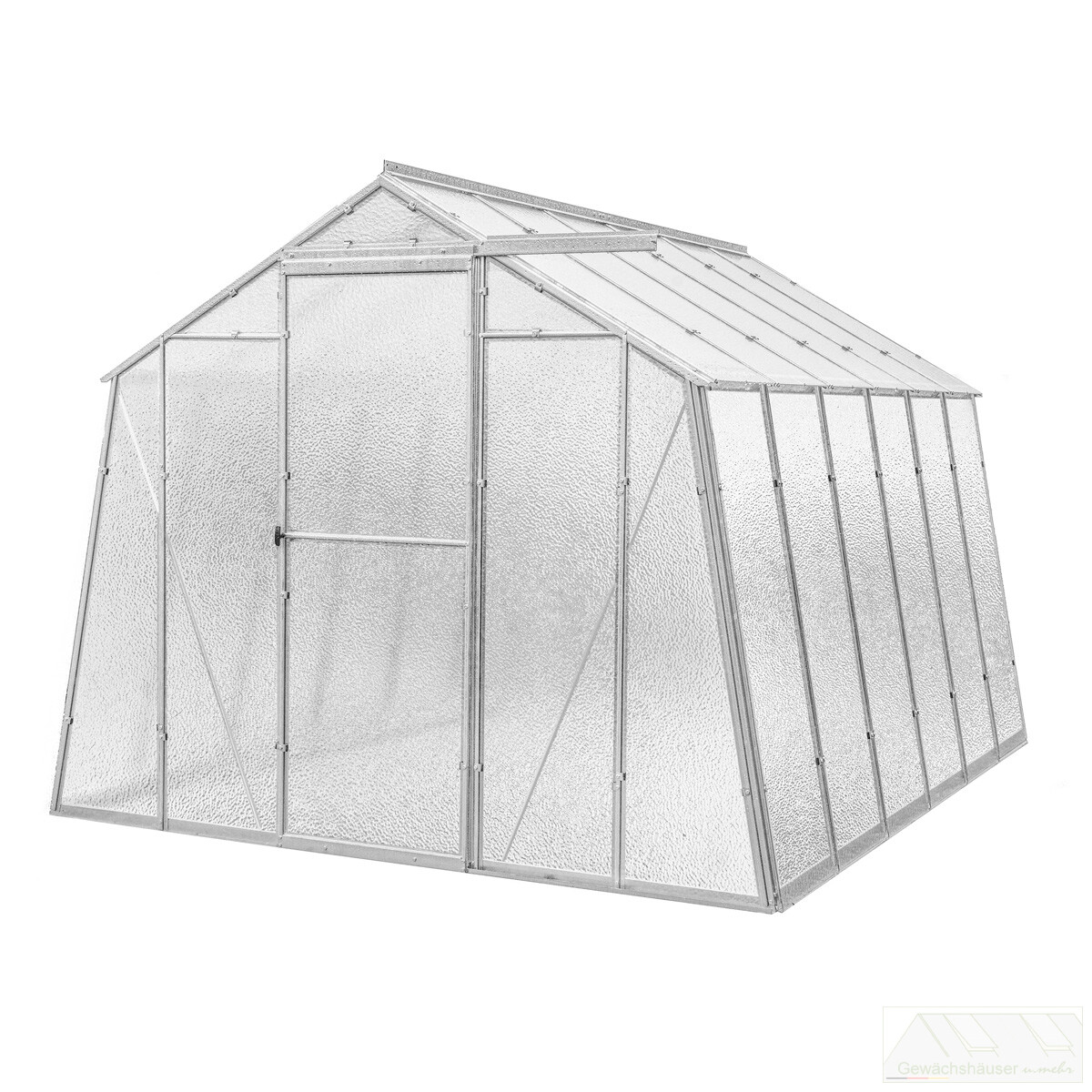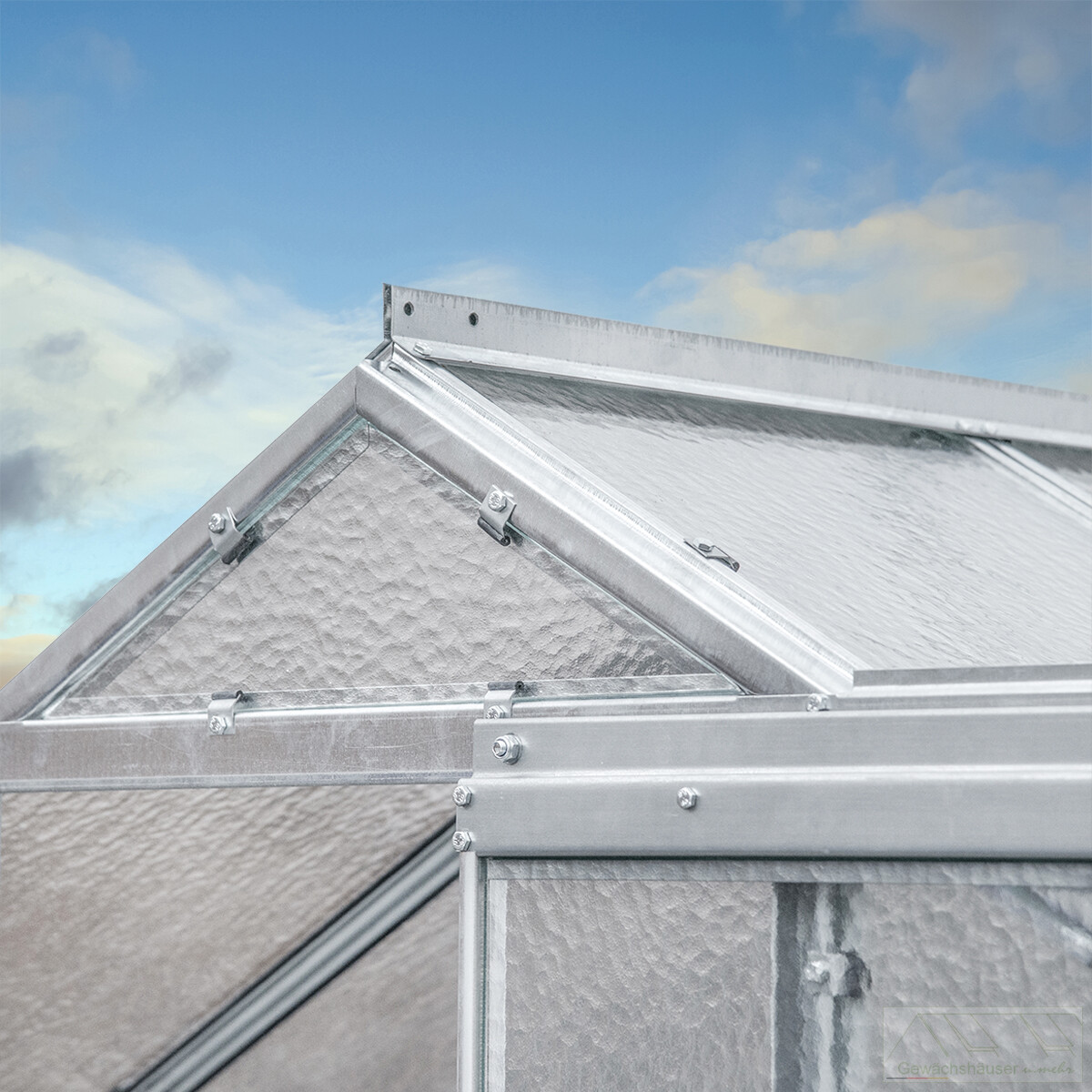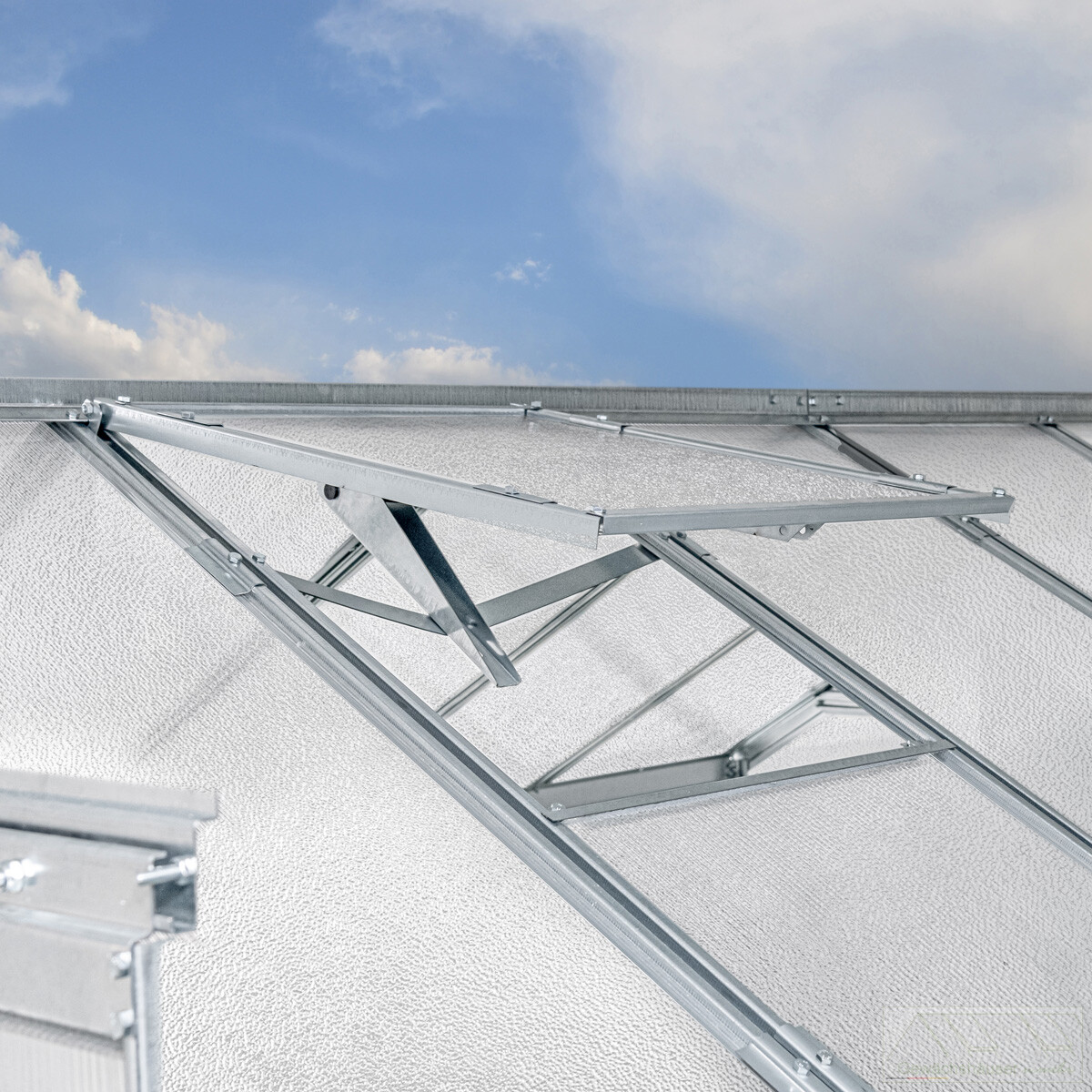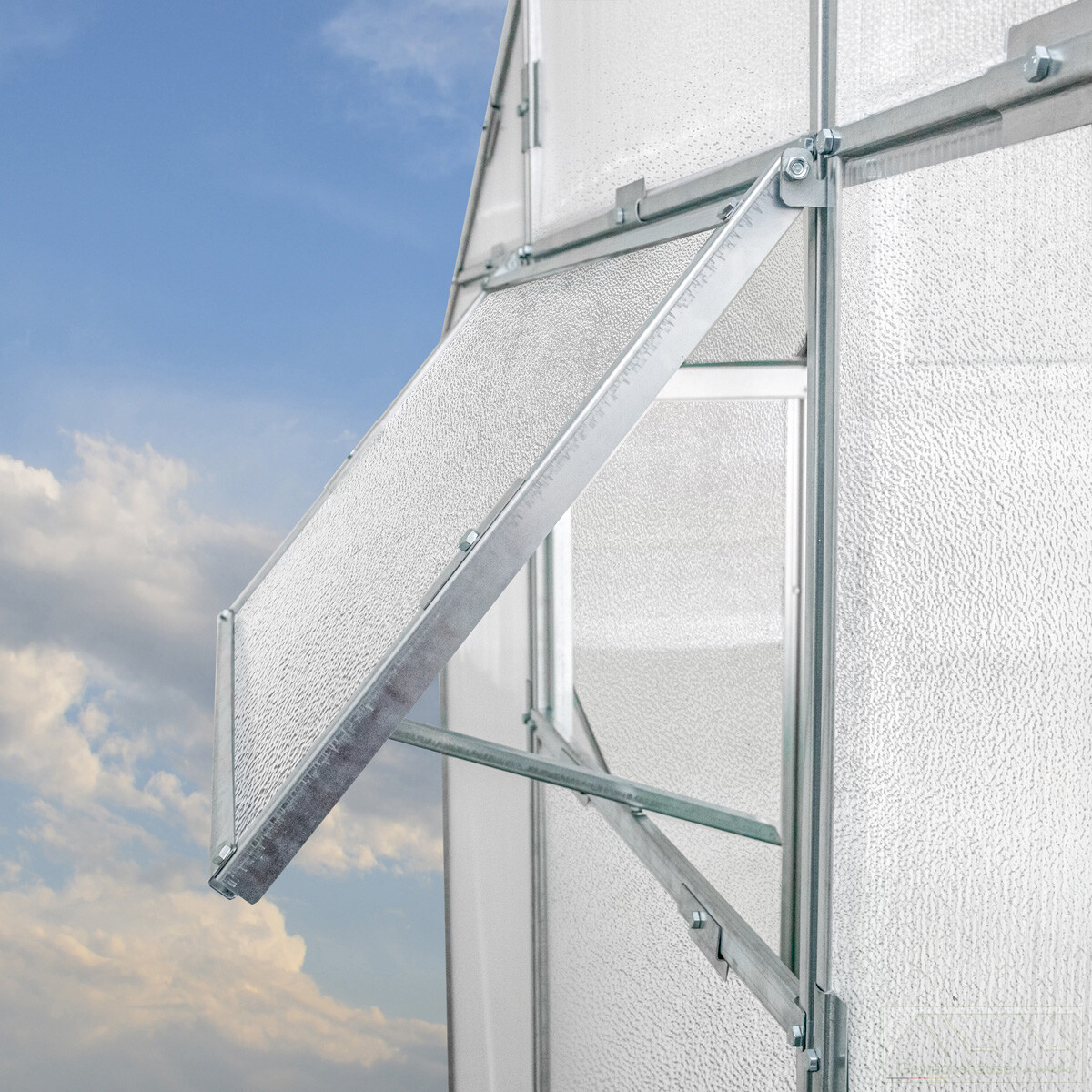 Shipping weight: 390,00 Kg
Product weight: 347,00 Kg
#custom.breite#: 247 cm
#custom.hoehe#: 202 cm
#custom.laenge#: 300 cm
MyOwnGreen Hobby Greenhouse Hobby L is a sturdy greenhouse with sloping real glass walls made of cathedral glass
a covered bed for tomatoes, cucumbers and vegetables of all kinds, ideal for beginners
Are you a gardener and still looking for the optimal greenhouse for your garden? Voila - then you have found it now our hobby L. This greenhouse comes from a series for hobby gardeners and can be put into operation immediately after construction.
Visually, the greenhouse becomes an absolute eye-catcher due to the sloping side walls. The dimensions are chosen so that the house fits easily into small gardens and can be extended at any time.The cathedral glass walls create the best conditions for fruits, vegetables and flowers inside the greenhouse. They allow a diffused light, which promotes the growth of the plants.

You enter the greenhouse very comfortably through a sliding door. There is a window in the roof, which is controlled automatically. For all those who can not or do not want to embed a strip foundation in the greenhouse, there is a point foundation frame available at extra cost.
detached greenhouse hothouse glasshouse model Hobby L
Construction of hot-dip galvanized metal profiles in the thickness of 1 mm
Glazing with 4mm thick peal glass, cathedral glass, patterned glass
Width about 2.47 m
Length from 3 m to 6 m
Area from 7.4 m² to 14.80 m²
from 1 piece roof window (depending on size) with automatic opener
1 piece smooth sliding door approx. 0.62 x 1.69 m (W x H)
K value 6.0
Delivery in kit with assembly instructions