Greenhouse Linea II
Aluminum profile system in mill finished or, for a surcharge, in anthracite gray (DB703) or moss green RAL 6005. 2.97 x 2.17 m (W x L), side height 1.95 m, ridge height approx. 2.20 m, area 6.45 m², large rear wall window with manual display, divided revolving door with lockable pusher (0, 76 x 1.85 m), 2 opening windows at the front with manual display, glazing with 10 mm ISO hollow chamber panels made of high-rebound polycarbonate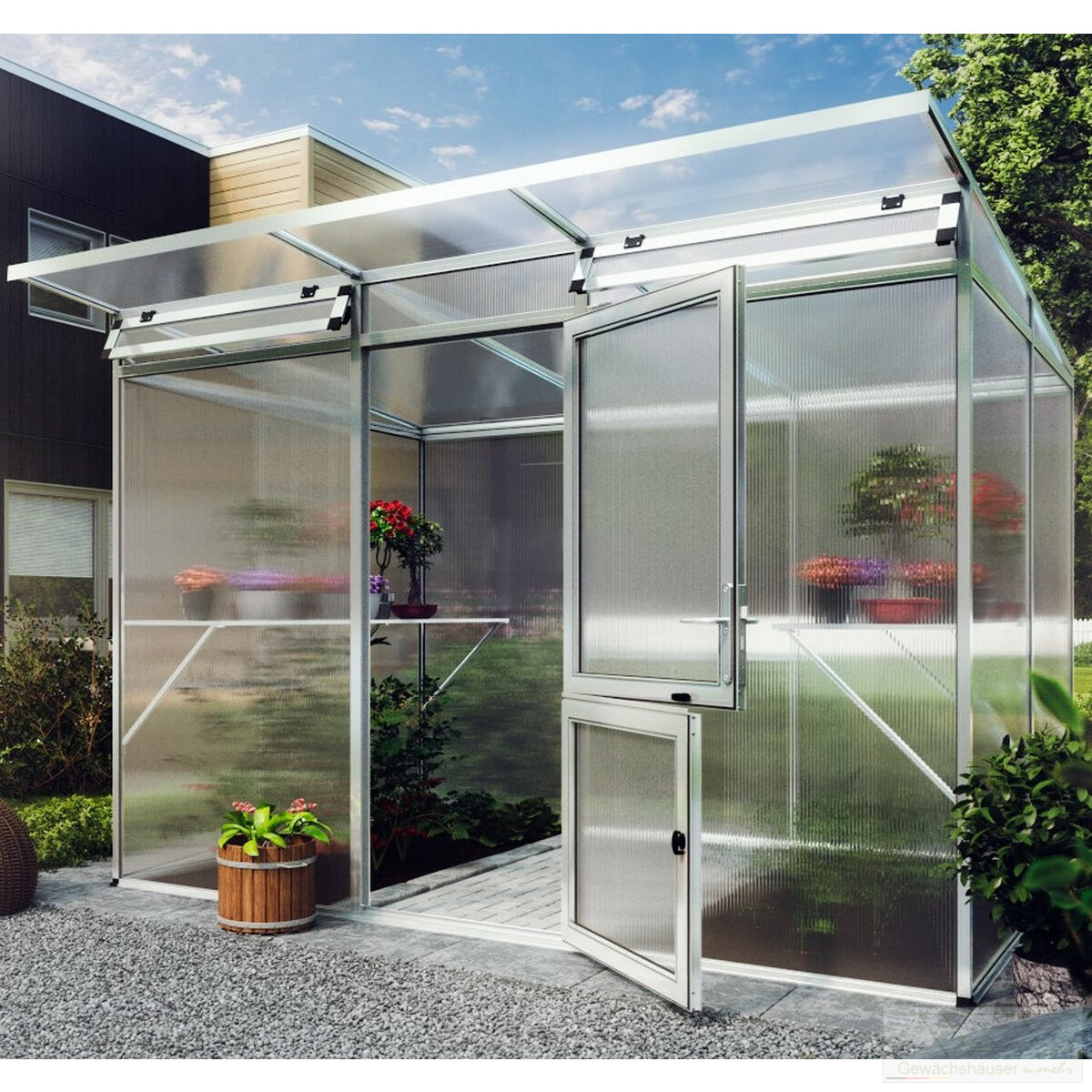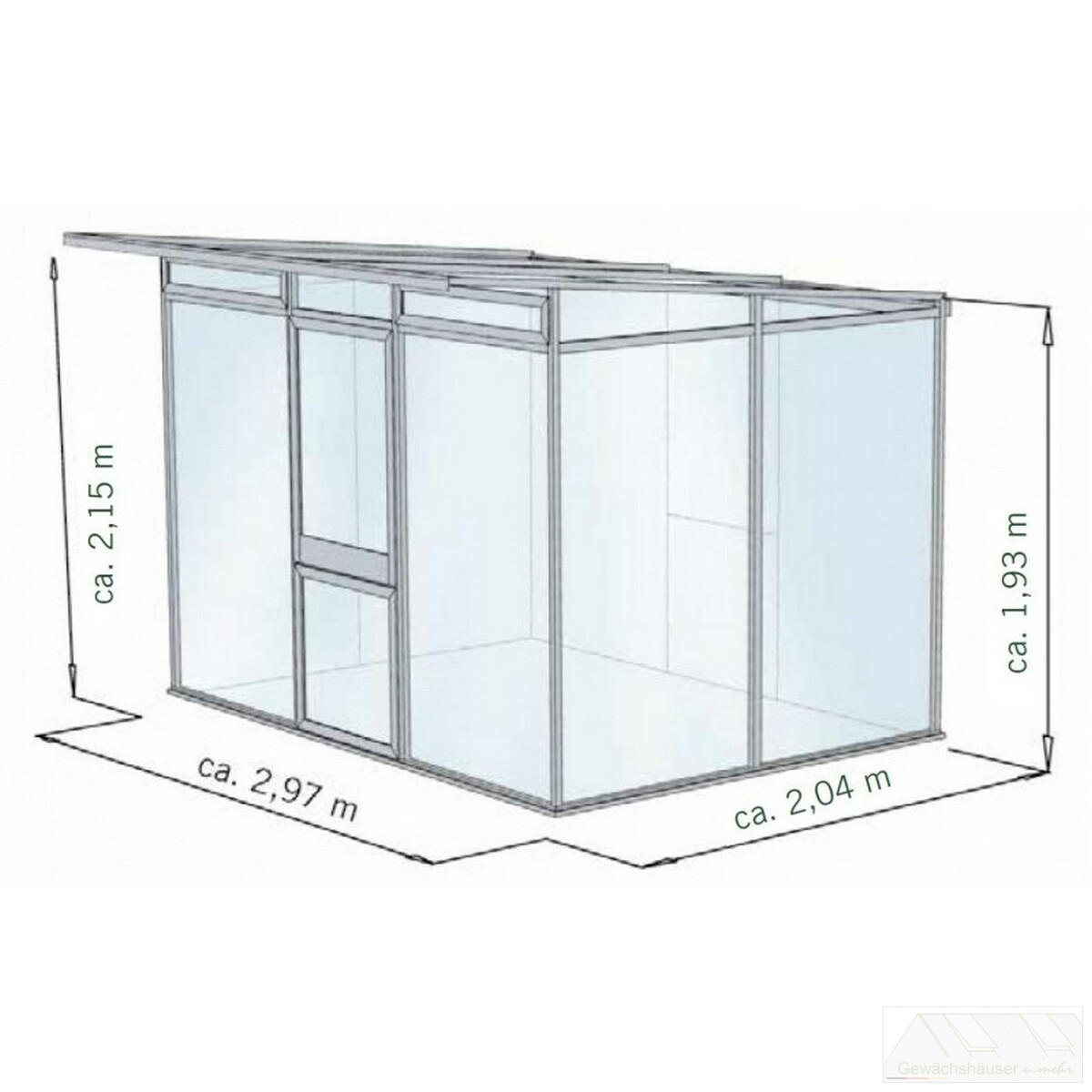 Harmony of form and function - world first - the pent roof greenhouse model Linea II
Linea is different. It can be said that it is the world''s first greenhouse that also meets the
demands of modern architecture
!
With pent roof and purist clear lines
, it reflects the classic modernism of the 20th century
and sets simple design accents. It achieves a first-class light yield through the ideal roof shape. The high side walls allow comfortable gardening.
Linea II is so spacious that it can also be used as a practical tool shed
. In addition to plants, their hibernate well protectedGarden furniture, the lawnmower, etc.
The extra stable roof construction effortlessly carries even very high roof loads
. Since the next snow winter can come quietly.
The ventilation is optimally regulated by the wide, split revolving door and the generous rear wall window as well as the two opening windows.
Advantages of the innovative construction:

Attractive, new design
Optimal light incidence due to special roof shape = pent roof
Sidewall height at least 1.95 m
Comfortable sidewall height for comfortable gardening
Wide, split revolving door, rear wall window and 2 opening windows
Novel StecSteck-Schraub-Verbidnungstechnik, without clamps and without strips. The glazing can not fly away
Extensive additional benefits such. Ex. Shed or similar
Extensive accessories such. Eg heating, shelves and tables etc.
model
Free-standing greenhouse made of special aluminum profiles,
pressed, Ral 6005 moss green or anthracite gray DB703
Model Linea II
125 kg / sqm snow load
dimension
2.37 o. 2.97 x 1.10 o. 2.17 m (W x L),
Side height approx. 1.90
Ridge height approx. 2.20 m,
Surface approx. 2.60 or 6.45 m²
divided revolving door 0.76 x 1.85 m (W x H)
standard Features
with a back wall window including handstand
split revolving door with lockable handle
large rear wall window with handstand
2 front window with manual display
Rain gutter with downpipe
Glazing with 10 mm ISO hollow panels,
kit