Greenhouse country house
Dimensions width = 3.03 m, length from 3.03 to 7.50 m, ridge height 2.09 m, from 2 pieces roof windows with automatic opener number according to greenhouse length, 1 piece double revolving door, gutter both sides, glazing 4 mm throat glass, Cathedral glass, ornamental glass, delivery in kit with assembly instructions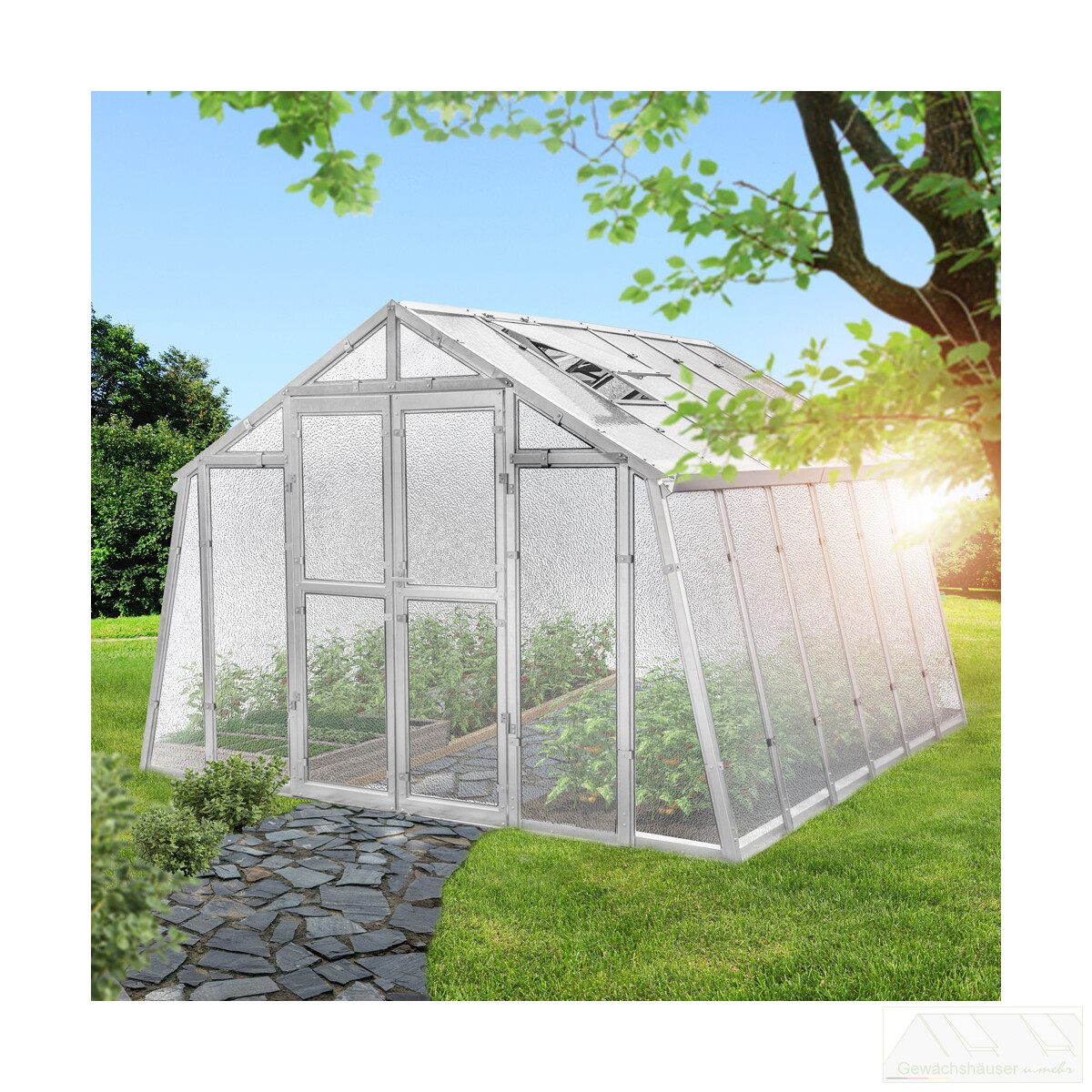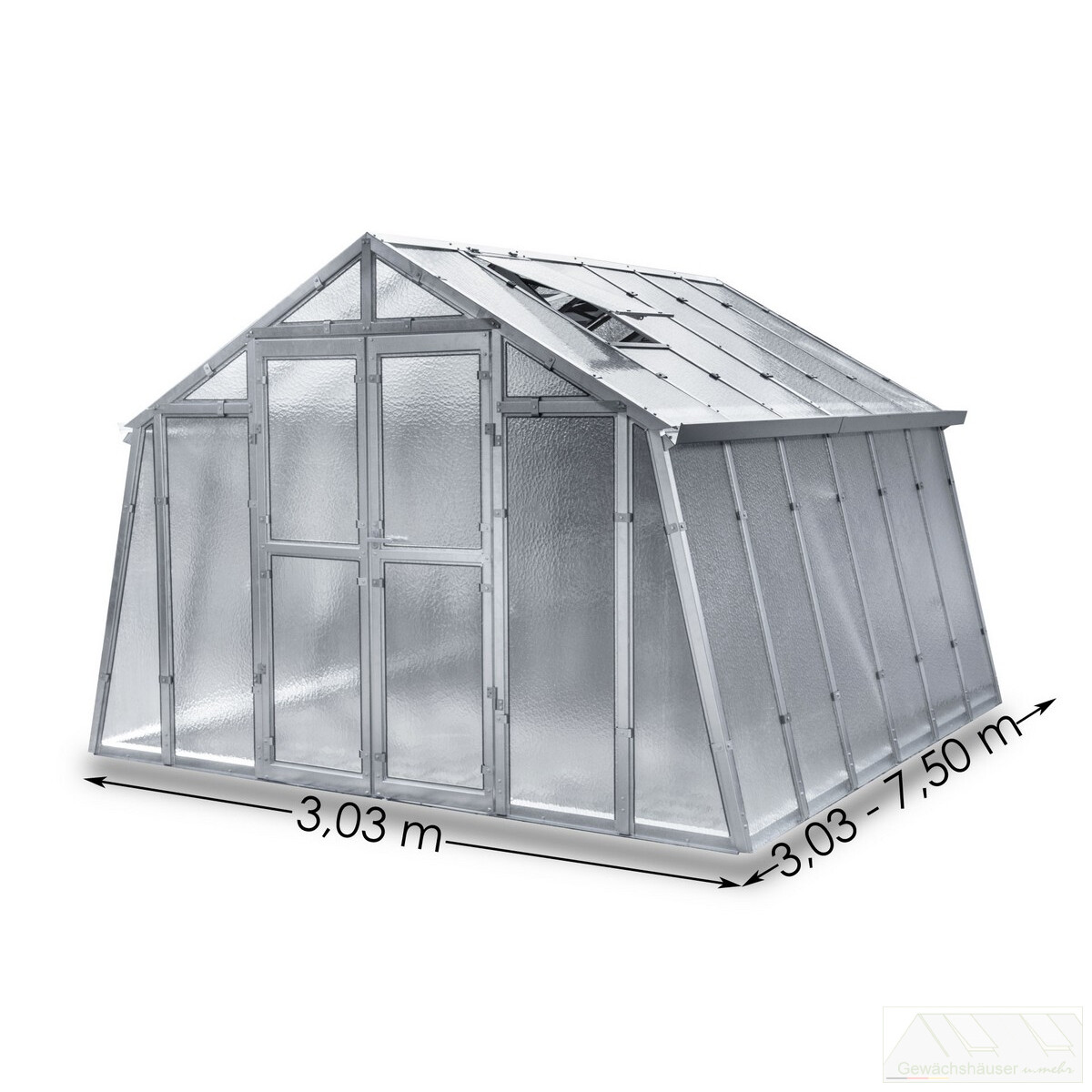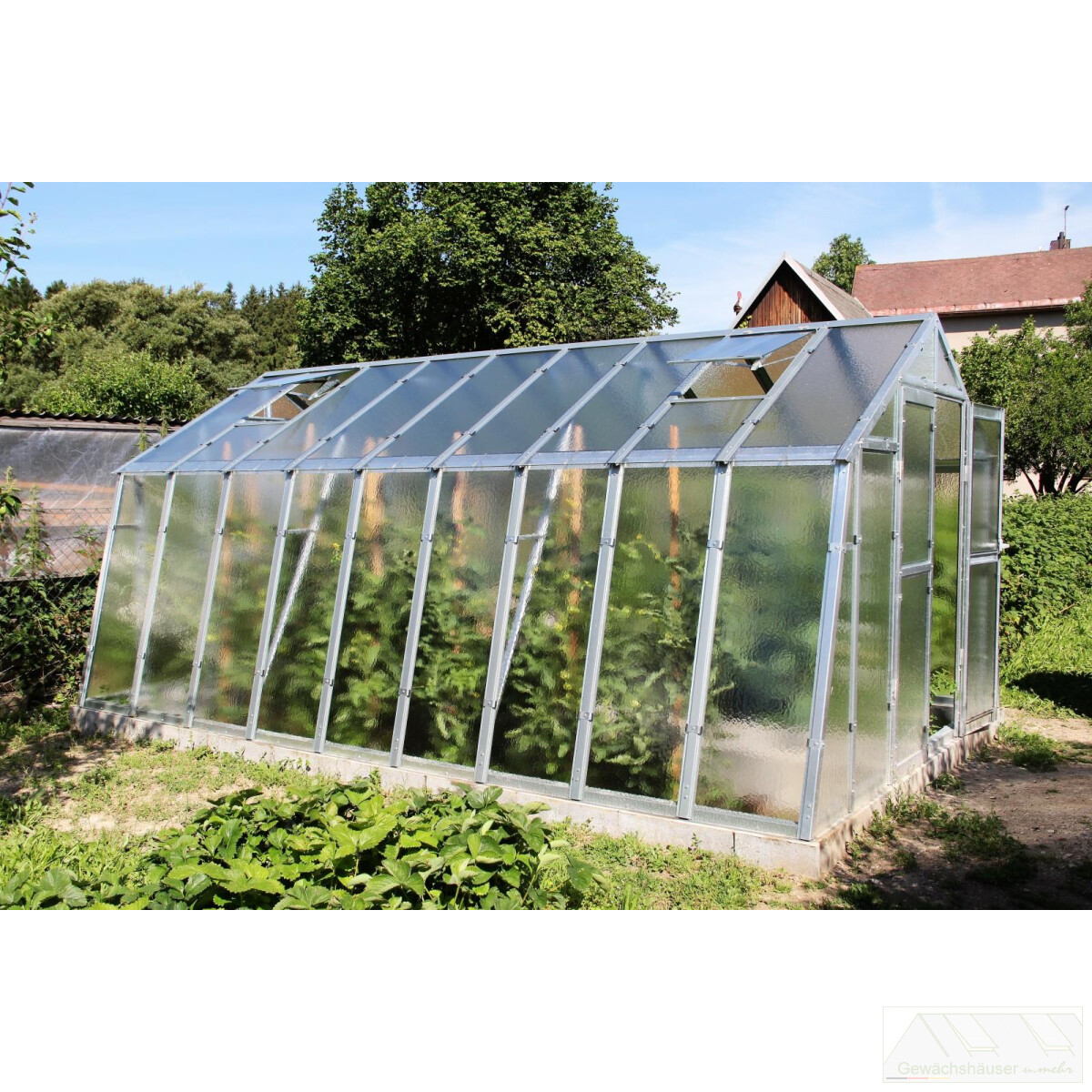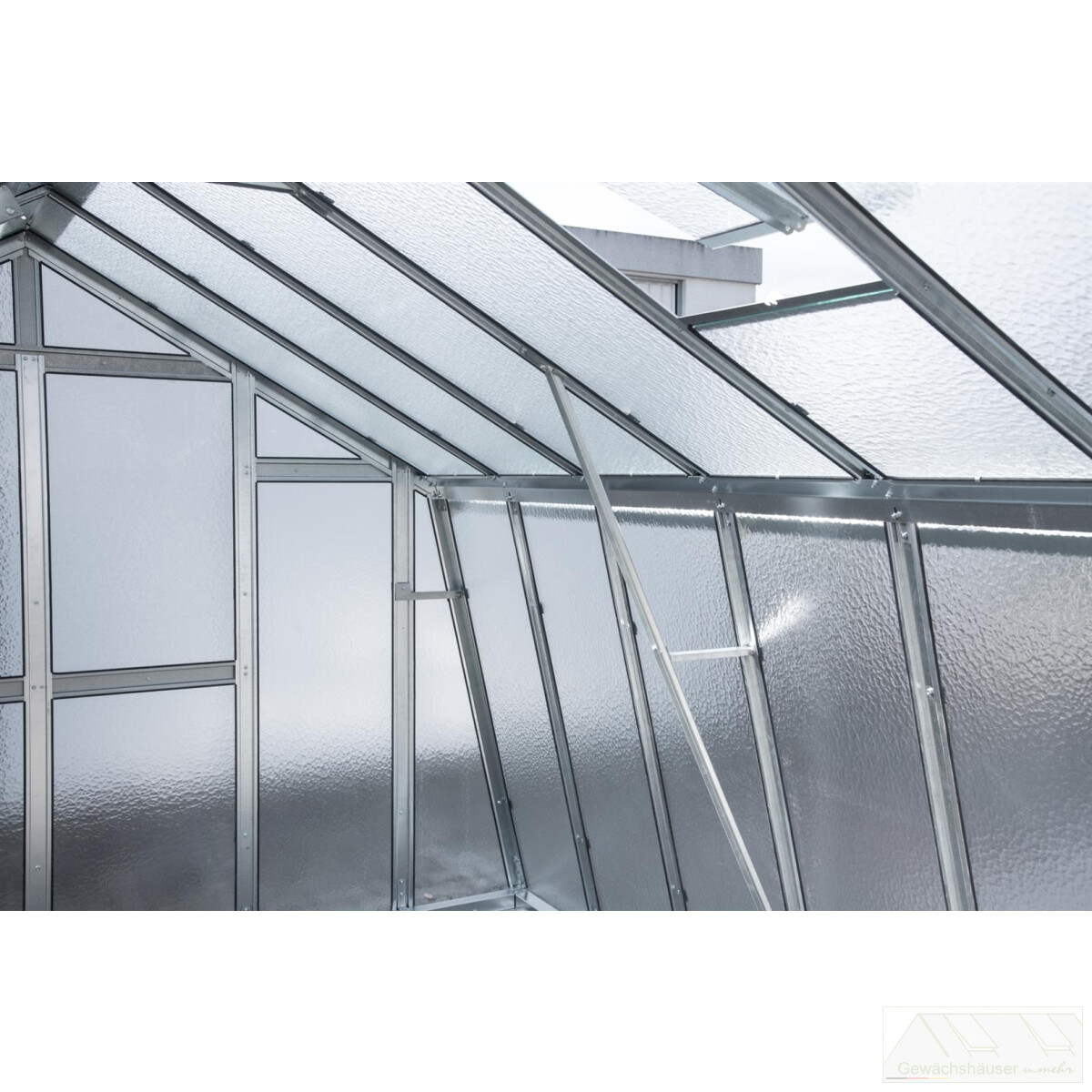 MyOwnGreen greenhouse country house, a stable hothouse, extendable with sloping side walls made of lamprey glass, ideal for growing tomatoes, cucumbers, peppers, lettuce, flowers
Look forward to the real taste of a tomato, cucumber or salad - in this greenhouse, you create the best conditions for everything you want to grow. The greenhouse you get as a kit with detailed installation instructions. You need a strip foundation for the installation. If you need more space for vegetables and plants, you canIndividually lengthen the greenhouse. The greenhouse convinces hobby gardeners by its high stability. It consists of hot-dip galvanized metal profiles, in which real glass walls of cathedral glass with 4mm thickness are used. To the practical and functional details belong a double revolving door and from two skylights with automatic window opener.
The ideal greenhouse for all hobby gardeners with an external width of 3.03 m, it offers plenty of space and light for your valuable crops and plants!
The construction for our greenhouse model country consists of hot-dip galvanized sheet metal profiles. The metal profiles ware screwed together, creating an unbeatable stable construction. By screwing the construction a simple and safe extension of the greenhouse is possible at any time. Door and window frames are made of stainless steel.
Our glazing (standard version) with 4 mm special garden glass, cathedral glass, Nörpelglas, ornamental glass, textured glass, provides a high and long-term protection for your plants. A significant advantage of the glazing is the light scattering (diffuse light), as well as in the longevity. Of course, a glazing with clear glass (4 mm thick) and an ESG (toughened safety glass) in 4 mm thickness, surcharge possible. The attachment of the EqThe glass panes that lie on a rubber seal, is carried out with screw clamps. Absolutely safe and stable attachment against storm and snow.
By default, our MyOwnGreen greenhouses are equipped with a double revolving door, as well as a sufficient number of skylights with automatic window openers. Holders for storage boards, tension wire holders and gutters on both sides are also part of the standard version.
detached greenhouse, greenhouse, glasshouse

country house

Construction of hot dip galvanized metal profiles. Thickness 1 - 2 mm

Glazing with 4mm thick peal glass, cathedral glass, textured glass, patterned glass

Width about 3.03 m

Length from 3.03 m to 7.5 m

Area from 9 m² to 22.5 m²

Gutter on both sides

from 2 pieces roof windows (depending on size) with automatic opener

1 piece double swing door approx. 1.05 x 1.69 m (W x H)

K value 6.0

Delivery in kit with assembly instructions
Other customers have also bought the following items