Greenhouses
---
#custom.passende_artikel_aus_sortiment# "Greenhouses"
#custom.artikel_gefunden#
Page 1 of 1
21 Items Found, Show items 1 - 21
---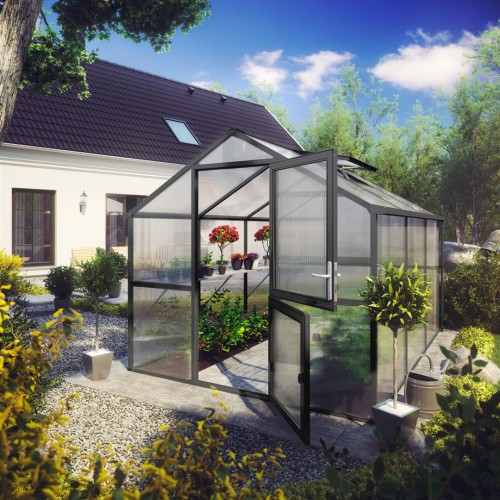 /> Do you also enjoy getting a fresh cucumber or tomato from the garden in the morning? Then, with our greenhouses, you'll find the ideal way to grow fruit and vegetables and flowers in your gardens. With different dimensions, our glasshouses adapt to your space and needs. We provide you with free-standing greenhouses, greenhouses, greenhouses in the old English style, greenhouse conservatory, orangery, made of different materials for different requirements and needs. Greenhouses from our own production, model series Vario and MyOwnGreen and from well-known German manufacturers, such as Hoklartherm and KGT, in the best quality at a reasonable price, with excellent service from the request to delivery and, if desired, of course, with professional installation. Many of our greenhouses can be viewed and examined in our exhibition, so they can be persuaded personally about the high quality.Of course, we are happy to answer any questions you may have. Clearly arranged and well sorted you will find our glasshouses as well as landing greenhouses and of course the matching greenhouse accessories in our online shop - www.top-gewaechshaus.de With our Greenhouse Configurator you can easily create your dream greenhouse with all the necessary accessories ! You can easily add or remove the colors, lengths and widths, as well as the accessory component, always keeping an eye on the current price. Of course, we are always at your disposal by phone or in our exhibition also gladly personally for your questions about inexpensive, stable, versatile and variable greenhouses like to help!