Leaning greenhouse Casa
Dimensions: width = 1.52 mx length = 3.03 to 7.50 m, ridge height 2.15 m, area from 4.60 m², skylight with automatic opener (number depending on the size of 1 piece or more), 1 piece Revolving door - optional left or right, rain gutter, glazing 4 mm, Nörpelglas, cathedral glass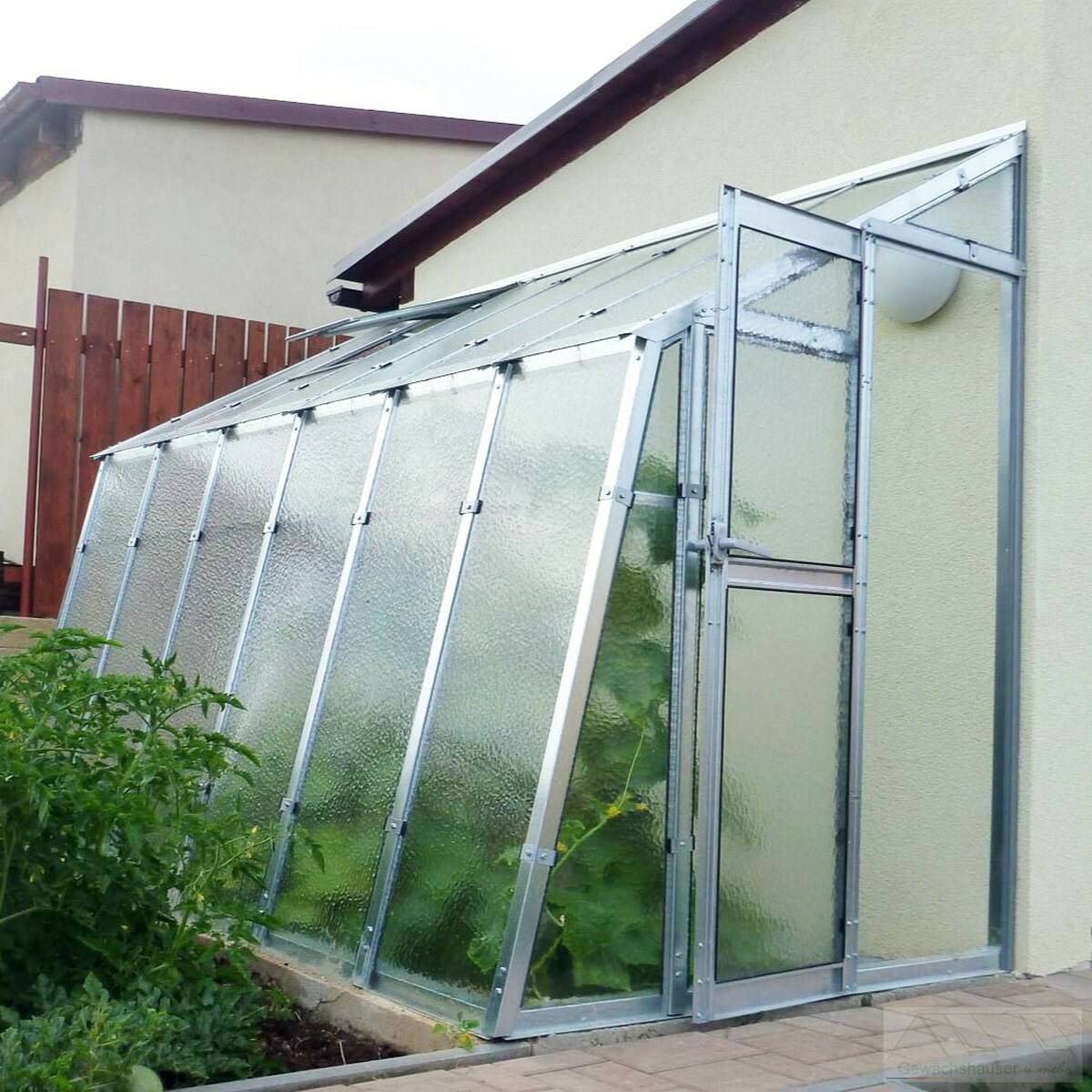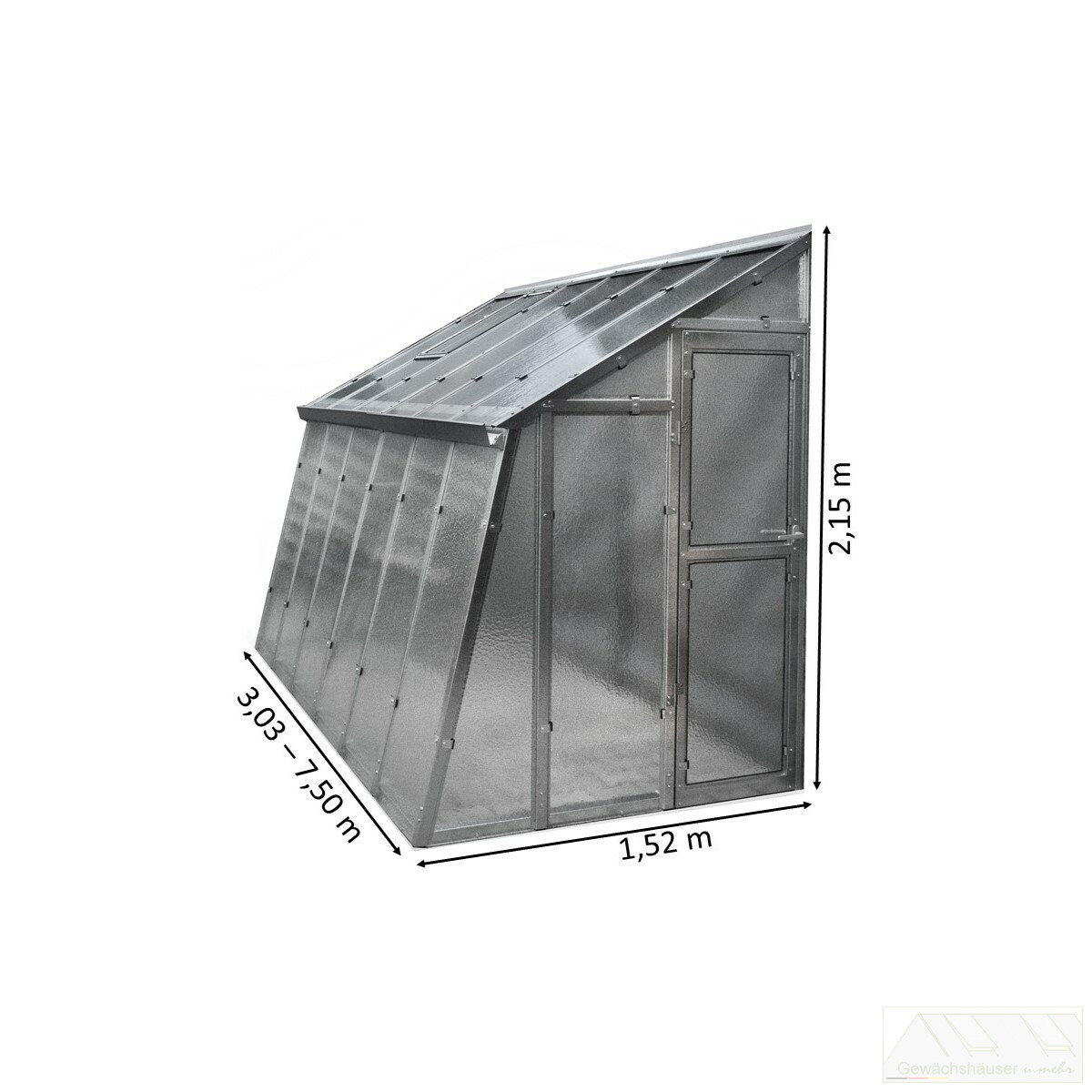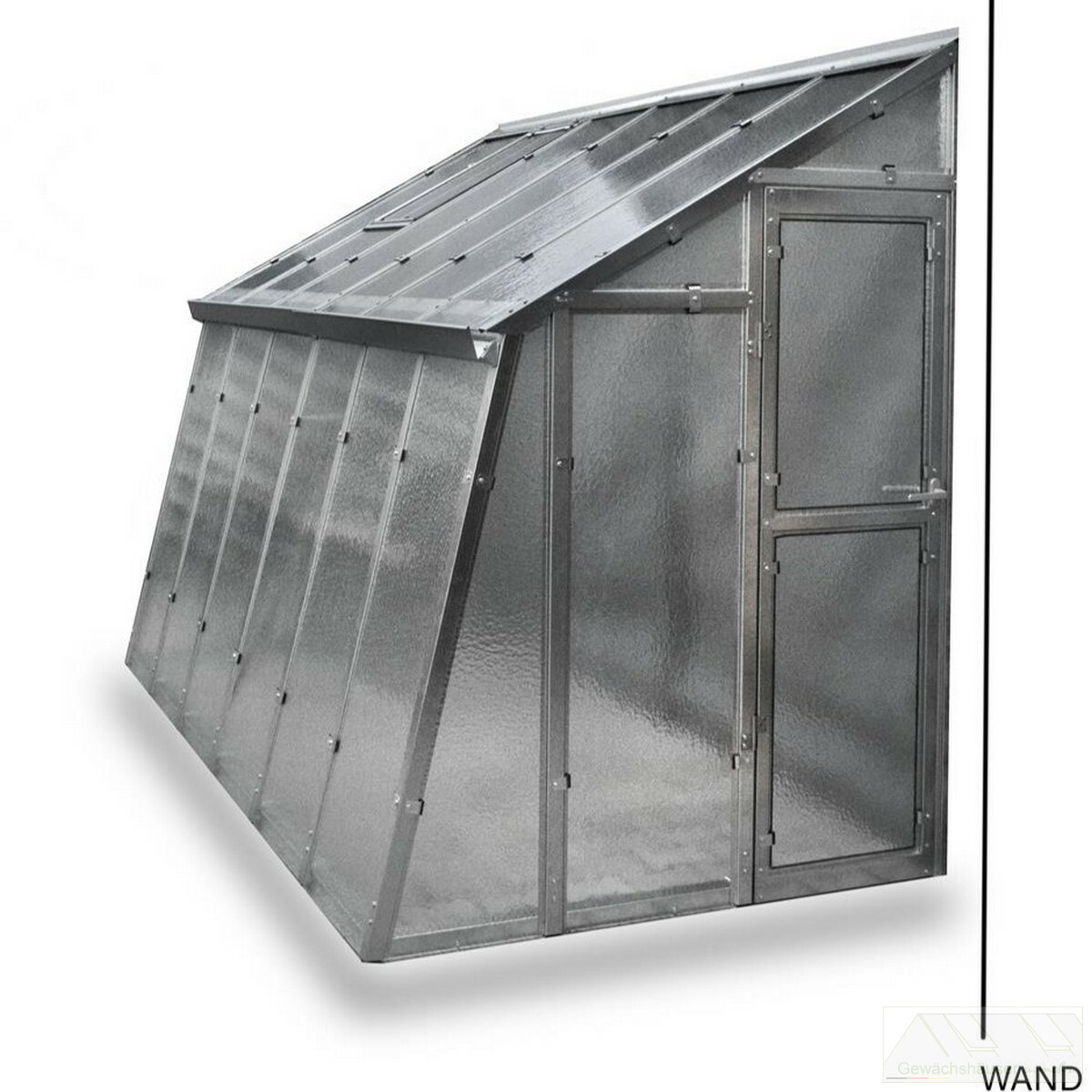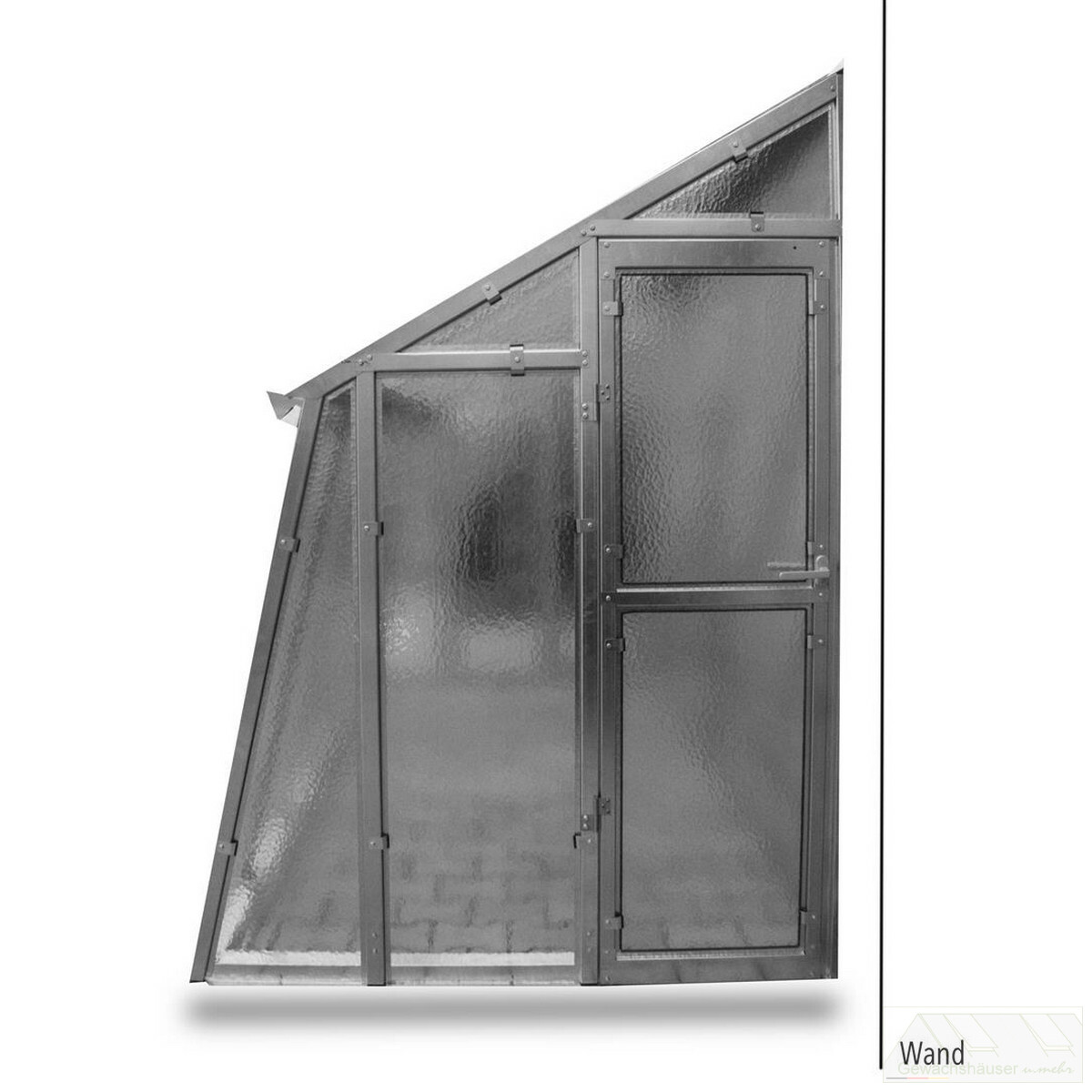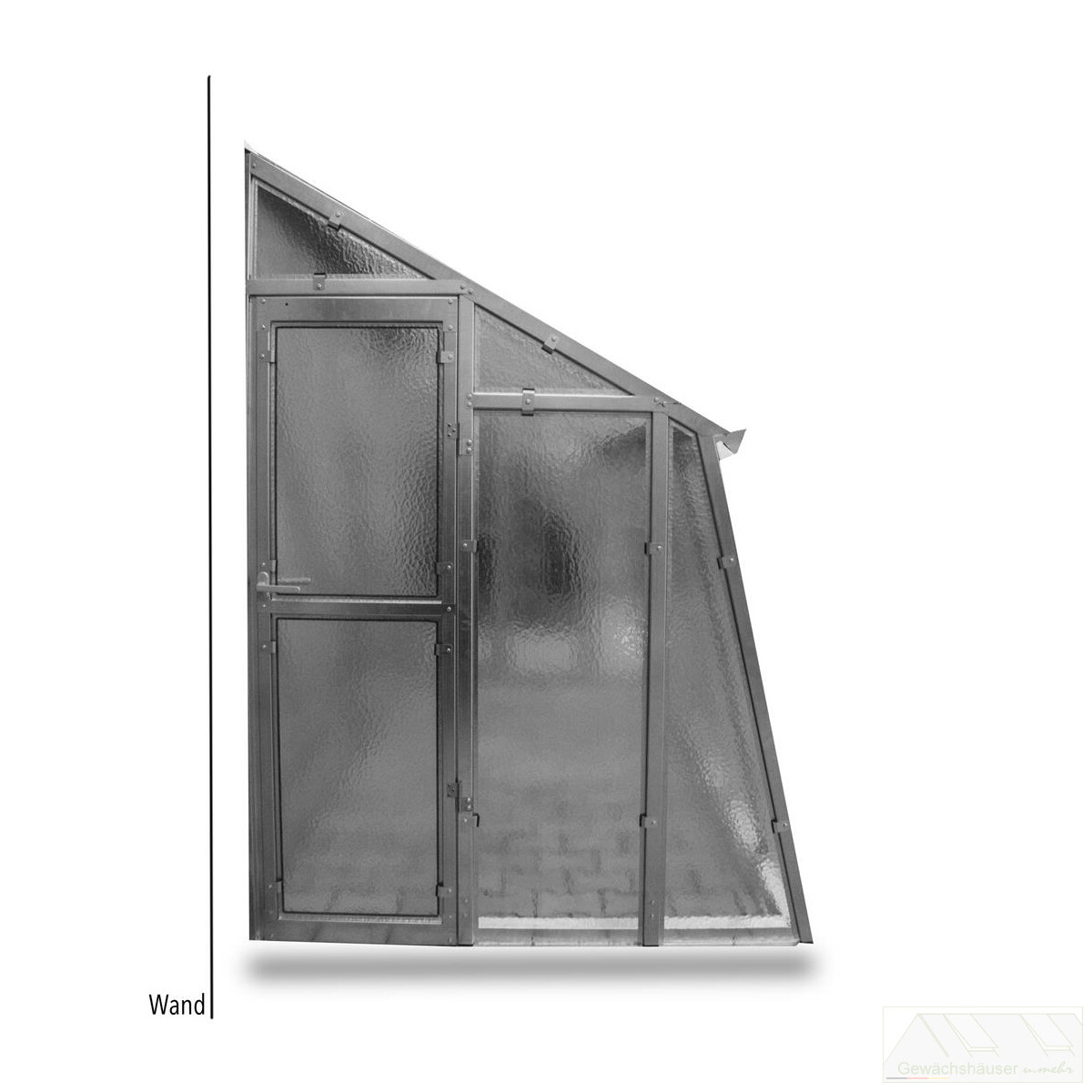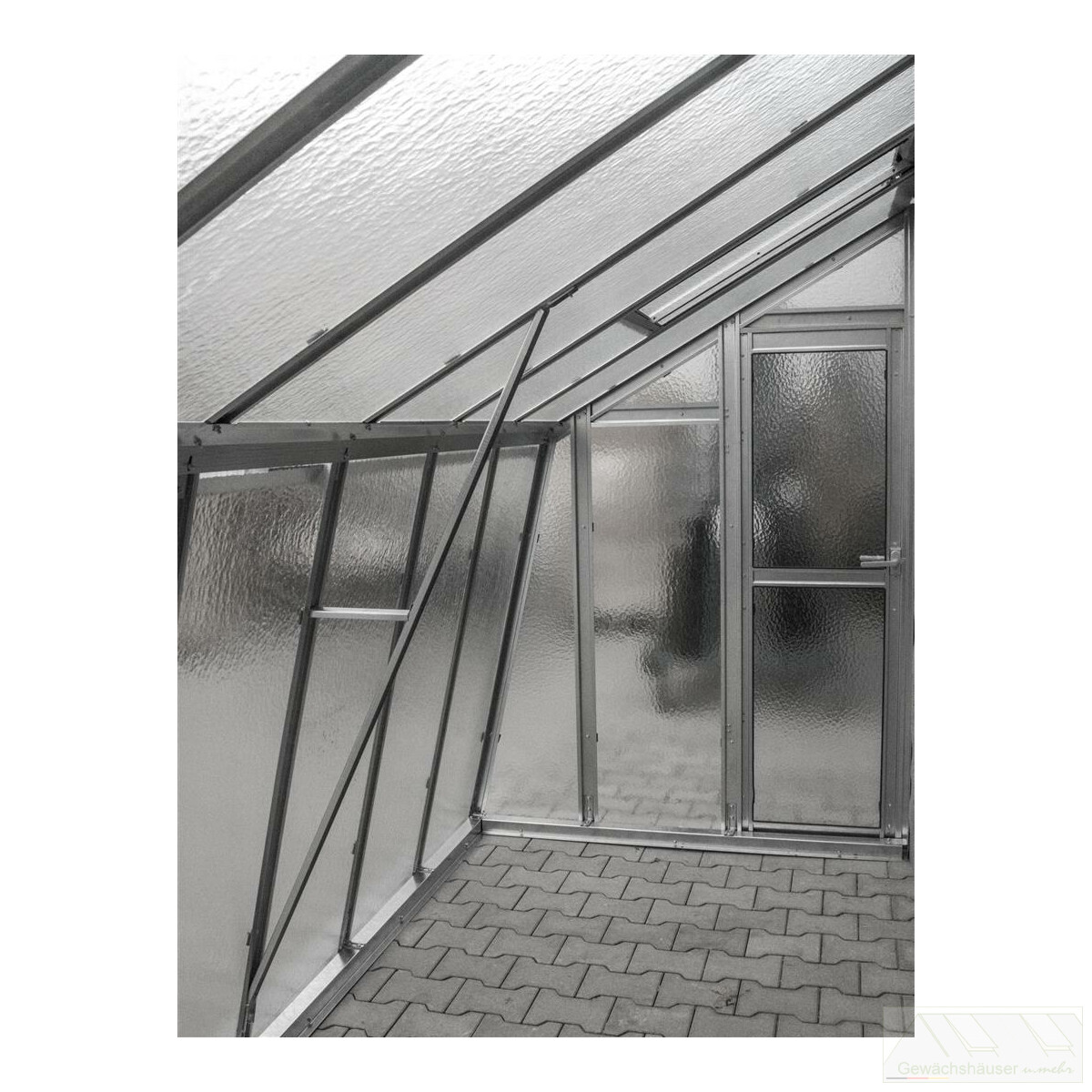 Shipping weight: 250,00 Kg
Product weight: 220,00 Kg
#custom.breite#: 152 cm
#custom.hoehe#: 215 cm
#custom.laenge#: 303 cm
Anlehngewächshaus Casa plenty of space for your hobby right on the terrace or balcony
Anlehngewächshaus Casa is a plant house for leaning on a wall, garage, barn, garden wall also like to your terrace or balcony
The robust, hot-dip galvanized metal construction is ideal for permanent use. Due to the large glazing surface and the glazing with 4 mm thickness, patterned called Nörpelglas or also called cathedral glass, your plants like tomatoes, cucumbers, peppers or flowers feel very well in our Casa greenhouse.
The MyOwnGreen Anlehngewächshaus can be extended at any time, even at a later date, so that you can increase the planting areaand increase the yield of organically grown vegetables.

Our glazing (standard version) with 4 mm special garden glass, cathedral glass, peal glass, ornamental glass, provides a high and long-term protection for your plants. A significant advantage of the glazing is the light scattering (diffused light), as well as in the longevity. Of course, a glazing with clear glass float glass (4 mm thick) as well as with toughened glass (safety glass) in 4 mm thickness, against surcharge. The attachment of the glass panes which lie on a rubber seal is carried out with screw clamps. Absolutely safe and stable attachment against storm and snow.
Construction description:
Construction of hot-dip galvanized and powder-coated metal profiles
Glass panes in 4 mm thickness, whole panes
Patterned glass called Nörpelglas or also cathedral glass
Diffused light = the best growing conditions for your plants
1 piece revolving door, door version left
Skylight with automatic window opener (de-energized)
The dimensions (external dimensions) for Casa 3, door left right
Width = 1.52 m
Length = 3.03 m 4.52 m 6.01 m 7.50 m
Height = 2,15m
Side height = 1.42 m
Area approx. 4.60 m² 6.80 m² 9.10 m² 11.40 m²
1 piece of skylight with automatic opener
Revolving door approx. 0.6 x 1.69 m (W x H)