Raised bed of metal type L
Very sturdy design made of hot dip galvanized metal profiles, fast construction, extendable at any time, dimensions 107 x 107 x 74 cm (WxLxH), content 850 L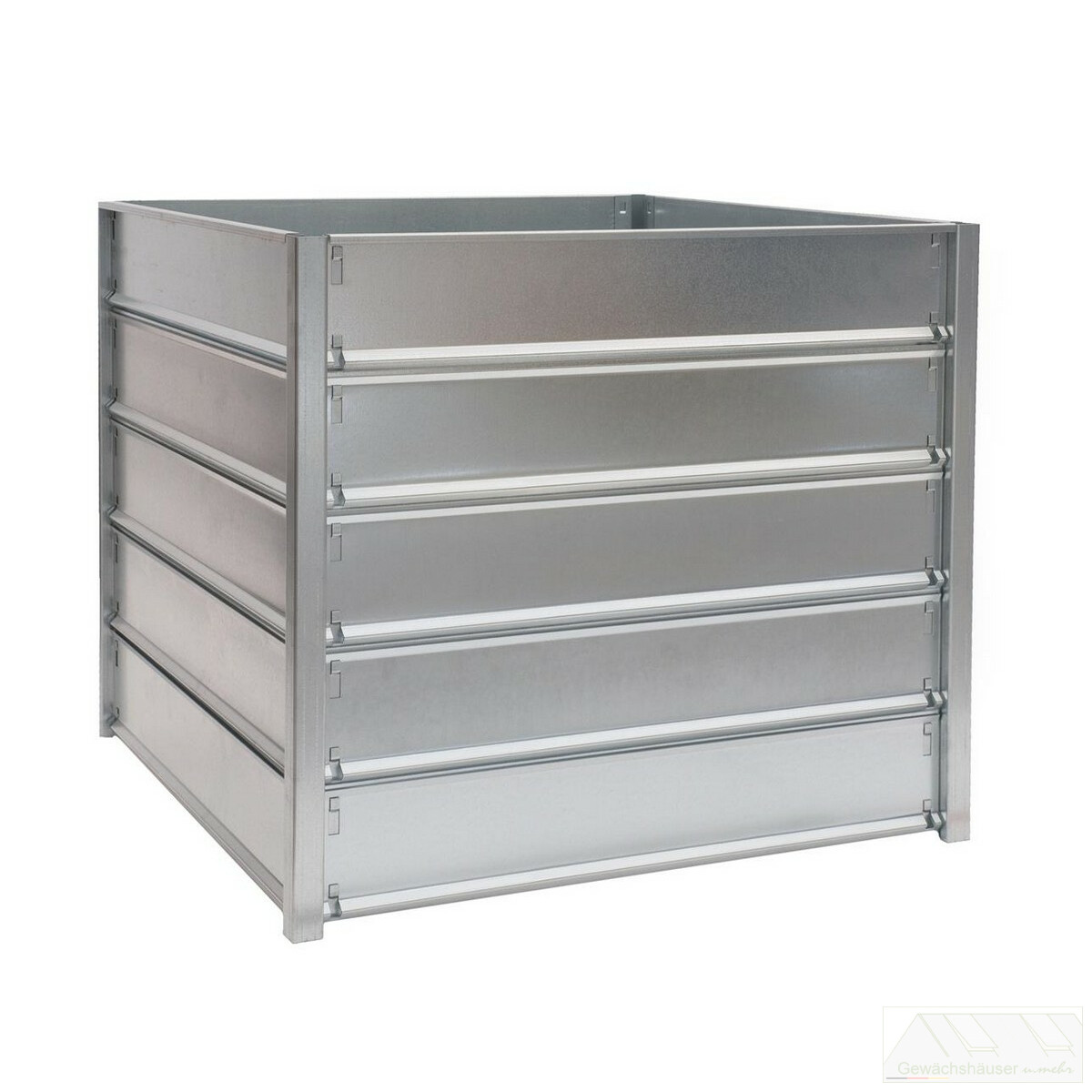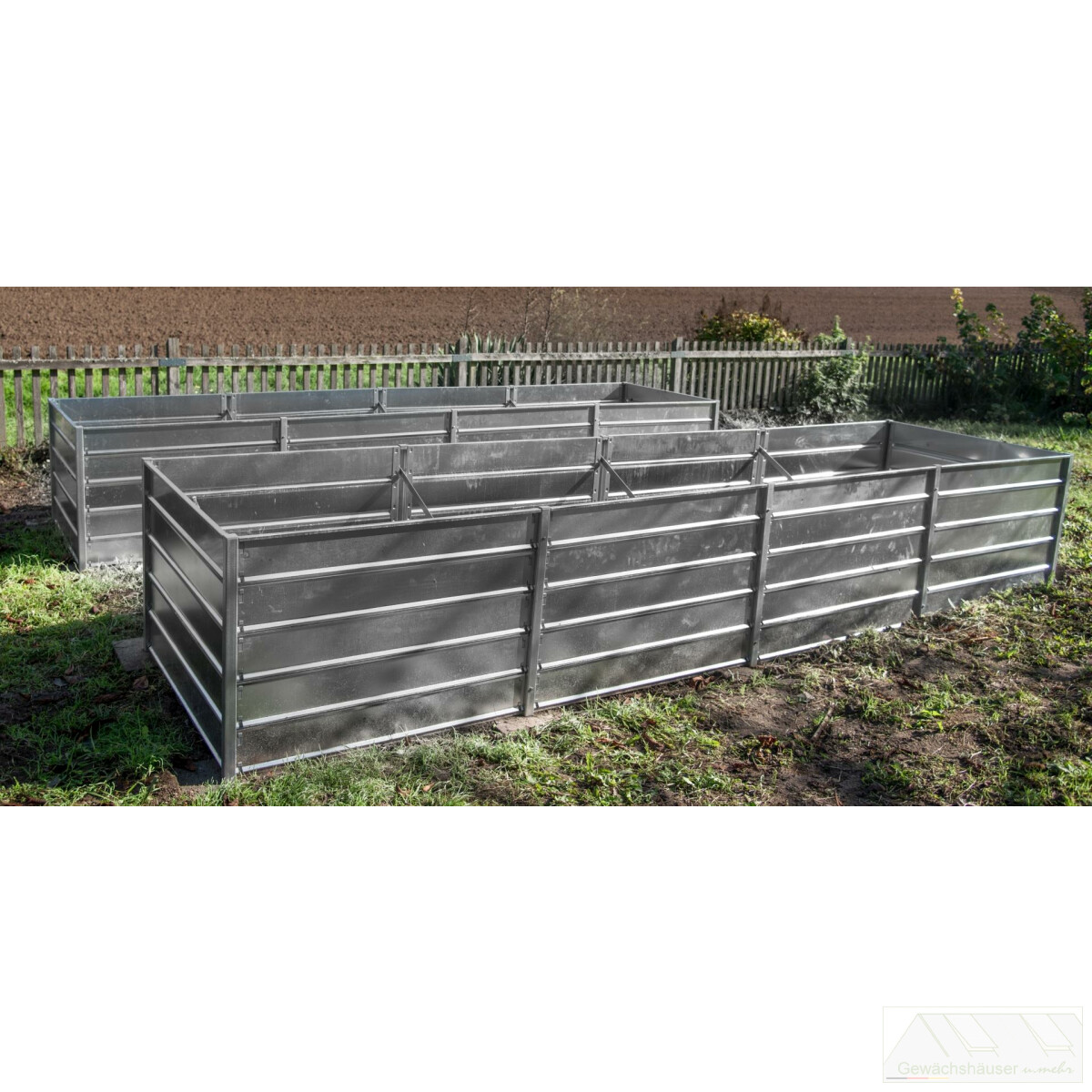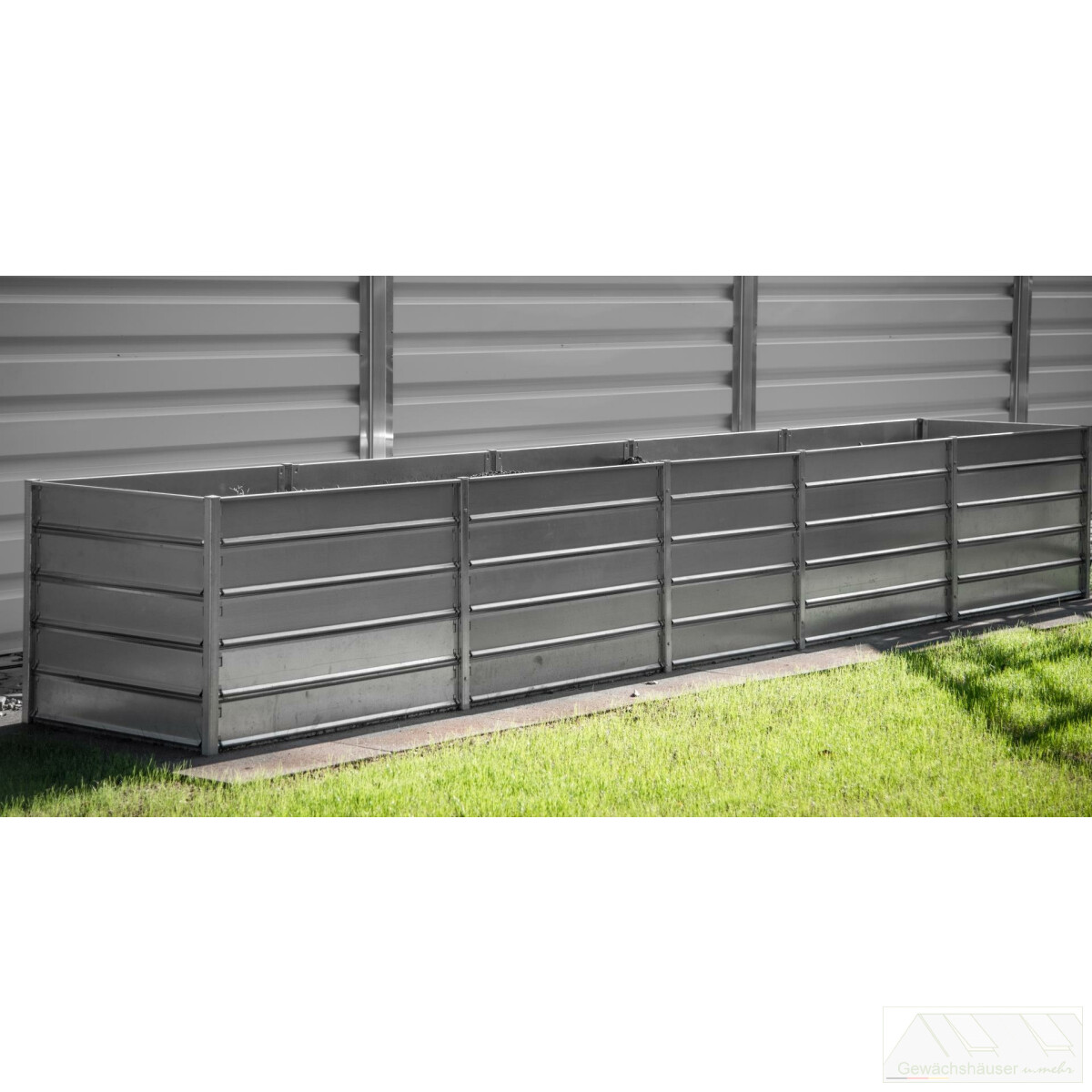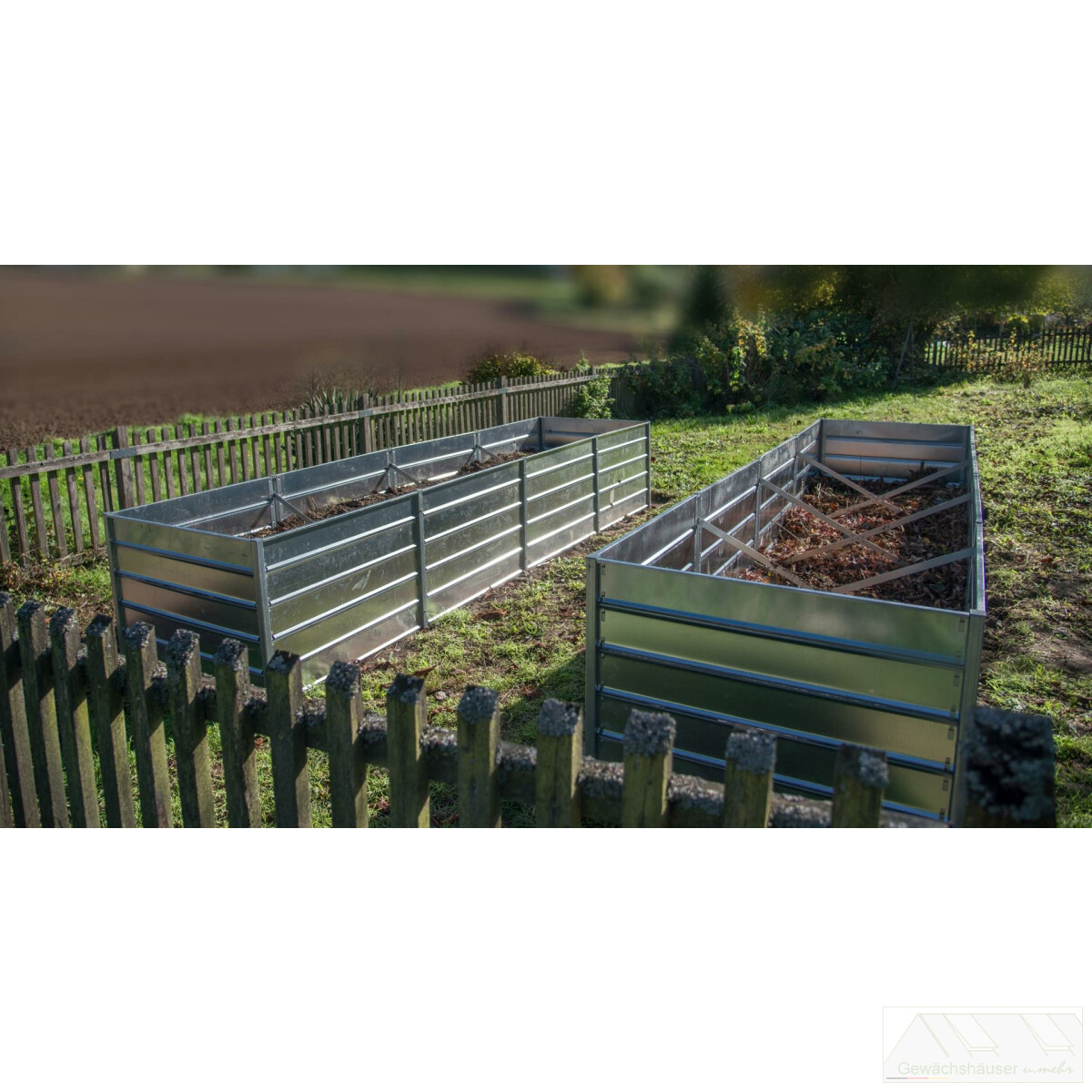 Shipping weight: 33,00 Kg
Product weight: 32,00 Kg
#custom.breite#: 107 cm
#custom.hoehe#: 74 cm
#custom.laenge#: 107 cm
Raised bed made of metal, galvanized, 107 x 107 x 74 cm (W x L x H)
For easy and back-friendly gardening
This raised bed is a self-made of the brand MyOwnGreen. It is made of a solid, weather-resistant metal - a real eye-catcher for your garden. The construction is fast from the hand. Simply plug the supplied parts into each other according to the instructions - done. It does not even need tools or a second craftsman. The entire construction of hot-dip galvanized metal profiles is very durable, stable and weatherproof. If required, the system can also be extended indefinitely afterwards. The individually removable metal profiles make it easy for you to bend over with every move. You can work back-friendly and therebyalso much more enjoy gardening. We recommend this raised bed for the cultivation of fruits, vegetables and ornamental plants.
Very solid and stable construction later extendable
Raised bed: Very sturdy raised bed made of metal with hot-dip galvanized metal profiles. The dimensions: 107 x 107 x 74 cm (L x W x H)
Easy installation: The raised bed is supplied as a plug-in system, which you can easily set up without the use of tools. There are no screws used here. The construction is very stable and durable in the end.
Individually extendable : You can also extend the raised bed indefinitely afterwards. This will allow your bed to grow naturally.
Fast fillingFilling / emptying: The integrated longitudinal profiles make it very easy to fill or empty the bed. This greatly simplifies gardening for you.
Gentle gardening: Thanks to this simple, flexible construction, you can spare your back considerably when gardening. You no longer need to stoop unnecessarily. Thanks to the longitudinal profiles, a simple filling or emptying is possible.
Other customers have also bought the following items