myowngreen Smoker 13 inches of 4 mm sheet steel with hotplate
SMOKER myowngreen 327 made of 4 mm sheet steel with cooking plate and holder for spit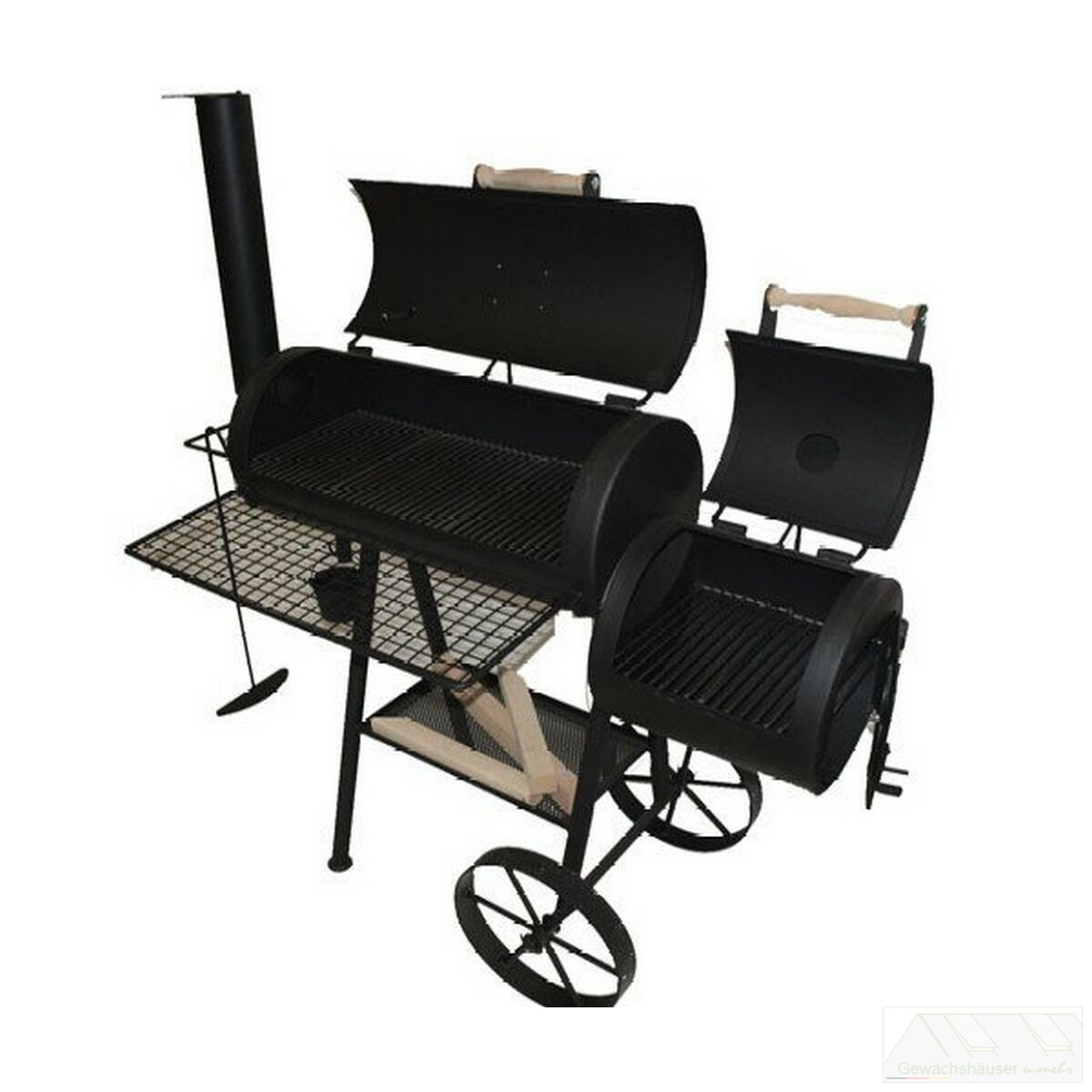 Smoker myowngreen 327 - the beginner among the smokers
In the all grills of the series myowngreen we pay attention to a high quality. A sheet thickness of 4 mm guarantees an extremely long life and at the same time uniform temperature, which is very important for BBQ grilling, baking, cooking and smoking.
The grill myowngreen 327 is the smallest of the series BBQ Ondra Grills. You can grill, bake and cook directly and indirectly. The grill area allows barbecue for 10 people. Another advantage is the low weight of the grill. This grill is well usable for gardens, parks or restaurants.
The paint coating is with a special high-temperature resistant paintinjected. The paint is intended for a maximum temperature of 600 degrees. The Ondra 327 is the smaller version of the Smokers 410 and also has a hotplate.
We wish you a lot of fun with barbecue.
Technical details Smoker Ondra 327
Sheet thickness: 4 mm
Diameter: 327 mm = 14 inches
Grill area: 600 mm x 300 mm
Dimensions (including chimney): 1150 mm x 600 mm x 1400 mm
Thermometer: 0-300 degrees / centigrade
Weight: 98 kg